U.S Cyber Command utilizes the DoD Emerging Technologies Talent Marketplace and a skill-based Essentials Questionnaire for open positions. Create your account, complete the questionnaire, and become part of the Talent Marketplace for U.S. Cyber Command jobs in cyber, AI, machine learning, data science, and software development.

"We offer a sense of service to the nation, rigorous training, innovative approaches to hard problems of national security, and an opportunity to build a phenomenal network across that spans defense, interagency, allies and industry."
—
Gen. Paul M. Nakasone, US Cyber Command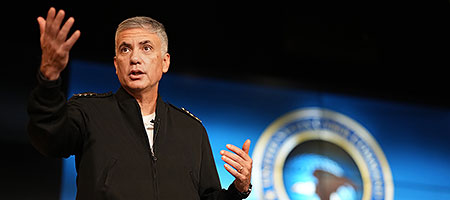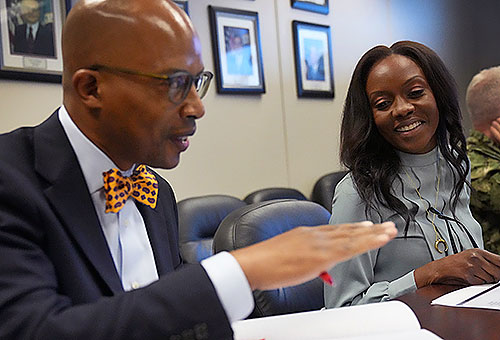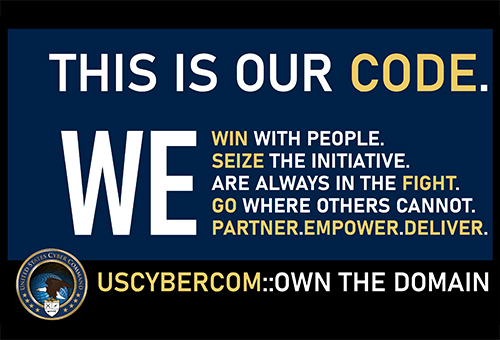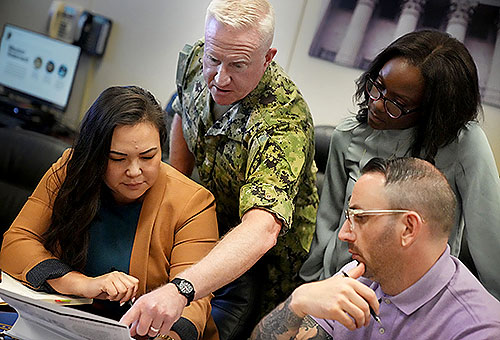 CIVILIAN CYBER COMMAND JOBS CAREER OPTIONS
Cyber Excepted Service U.S. Cyber Command Jobs

Career Cyber Command jobs are in high demand right now and the cyber excepted service initiative gives U.S. Cyber Command great leeway for hiring quickly.
Here are a few of the CES cyber jobs hiring managers are looking to fill: Capability Analyst, Lab Manager, Test & Evaluation Specialist, OPSEC Manager, Information Technology Specialist, Cyber Trainer & Instructional Analyst, Cyber Exercise Planner, Cyber Scenario Developer, Cyber Program Analyst, Budget analyst, and Operations Research Analyst.
Experience in cyber jobs is highly valued in the CES, which transcends the typical timed-based approach in the competitive service. Promotions in the CES are qualification-based with no time-in-grade requirements for advancement in cyber security jobs in government. The Cyber Excepted Service has flexible recruitment authorities to attract the experience and attributes needed to achieve success in this domain.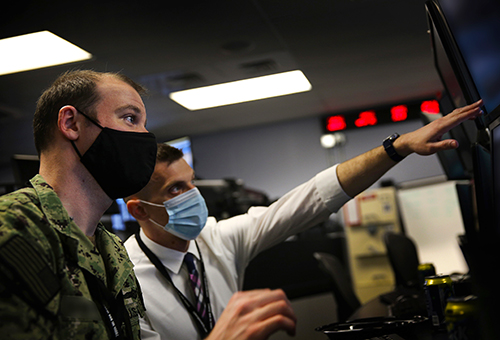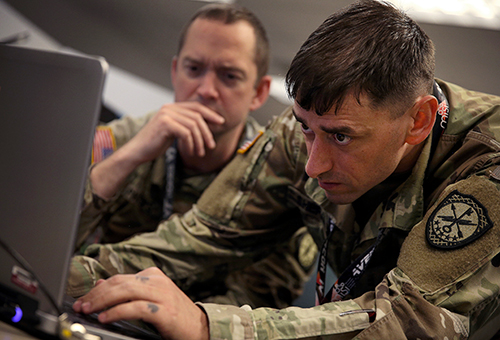 US CYBER COMMAND PLAYLIST
The Command has three main focus areas: Defending the DoDIN, providing support to combatant commanders for execution of their missions around the world, and strengthening our nation's ability to withstand and respond to cyber attack.
The Command unifies the direction of cyberspace operations, strengthens DoD cyberspace capabilities, and integrates and bolsters DoD's cyber expertise. USCYBERCOM improves DoD's capabilities to operate resilient, reliable information and communication networks, counter cyberspace threats, and assure access to cyberspace. USCYBERCOM is designing the cyber force structure, training requirements and certification standards that will enable the Services to build the cyber force required to execute our assigned missions. The command also works closely with interagency and international partners in executing these critical missions.
To download our vision document and to learn more about U.S. Cyber Command jobs, click on the image at right.
To learn more about US Cyber Command, visit the the combatant command website at https://www.cybercom.mil/
There are US Cyber Command jobs available — join the DoD Emerging Technologies Talent Marketplace now!
GETTING STARTED
Click the "I Want to Register for an Account" button below.
Enter the information on the registration screen and click, "Register Me."
You'll be sent a notification to verify the email address you entered.
Return to the login screen and use your credentials to log in.
Complete the Essentials Questionnaire.
On the Preferred Work Roles screen of the Essentials Questionnaire, click and expand the various work communities tiles and favorite, or "heart," any work roles that interest you or those you have experience performing.
On the Preferred Work Locations screen of the Essentials Questionnaire, be sure to favorite, or "heart," the U.S. Cyber Command tile (shown at right). This is part of the "Smart Match" feature of the Talent Marketplace, and ensures that your profile will be viewable by our managers for review.
Be sure to make your profile public so that we can see your skills and experiences!